Cosmetic Dentistry
Today , through cosmetic dentistry, we have the ability to dramatically improve a persons smile and appearance. Cosmetic dentistry has made great advances in the last 30 years and this page will give you an idea of what can be done to improve your smile and how an experienced cosmetic dentist would do that.
Before Pictures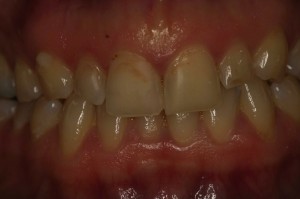 If we look at the photos on the left, we can see a pretty woman, whose teeth have become discolored, stained and old fillings have chipped over time. Her smile is pleasant.
Smile Design
A cosmetic dentist will evaluate many things besides the color of the teeth. For example, shape and relative shape and widths.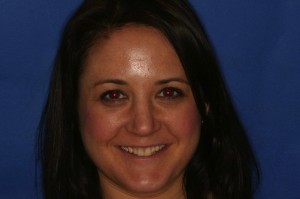 Length of the teeth is critical as there is a definite esthetic relationship between a proper width to length ratio. Old people have shorter teeth due to excessive wear. One of the quickest ways to make a smile look youthful is to lengthen the tooth a bit making it look "younger"If we look at the after pictures of this cosmetic dentistry case we can see beautiful results. The color is a natural light shade. It is not the toilet bowel white porcelain of hollywood, which is not a natural color and really looks out of place. The teeth have been lengthened slightly but enough to balance the smile.
After Pictures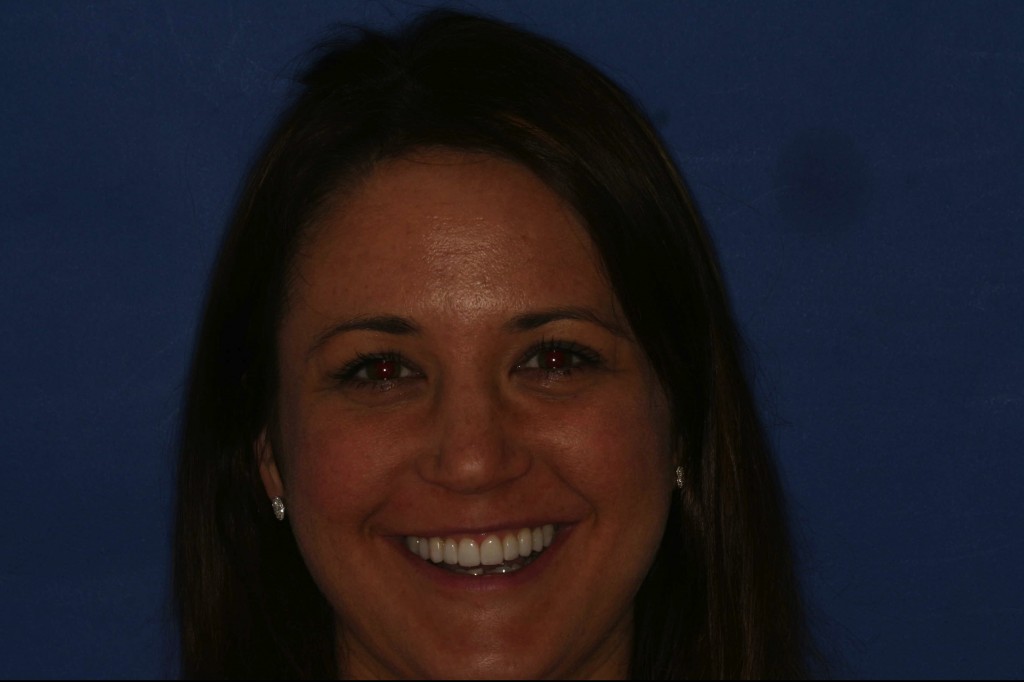 Close Up View
Looking at the close up view of these teeth, we can see a very natural looking crown. Note the fact that the margin, the area of the porcelain crown at the gum line, looks very natural. The porcelain, goes all the way to the end of the tooth and there is no ugly, black line we sometimes see with poorly done crowns.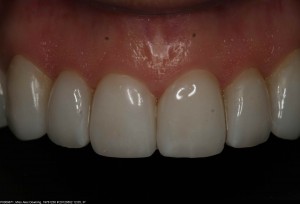 The view from the inside shows a very natural looking tooth, which functions like real teeth in every way. These pictures shared by a friend show a beautiful result.
In addition to color, we need to look at the translucency of the crown. Natural teeth have a character of translucency that allows light to pass through. Many crowns have an opaqueness that makes them subtly look unnatural.
The bottom line is that if you are unhappy with your smile, we can offer you a variety of ways to improve it.