The list of items to prepare to circumcise your son and honors.
Pre-circumcision instructions
Try and not feed the baby 1 hour before when we circumcise, if possible. Make sure the baby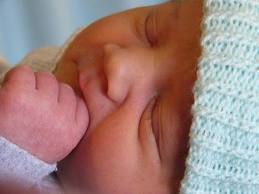 has been cleaned and is not in a dirty diaper. Discuss the use of EMLA anesthetic with me.
All post brit instructions will be discussed after we are done. I will remove the bandage about a day after we circumcise the baby. All you need to do is try and keep him happy and comfortable . You can use acamol or Tylenol as directed by your pediatrician
HONORS AT BRIS FOR FAMILY AND FRIENDS:
Honors are optional. A minyan (10 men) is not needed by Jewish law.
KVATER – A couple to bring the baby forward to circumcise. Tradition tries to give this to a couple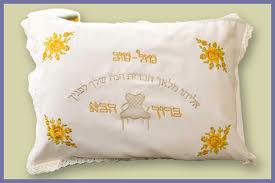 without children as a good luck sign so they will be able to have them in the future.
CHAIR OF ELIJAH – One person to put the baby on a chair during ceremony.
SANDEK – One man to hold the baby while I circumcise the baby.
AMIDAH LIBRACHA – One person to hold the baby during naming.
BRACHOT ON THE WINE AND NAMING
If there are more members of the family to honor, please bring it to my attention and I'll try my best to include everyone.
LIST OF ITEMS TO BRING TO THE BRIS MILAH
10 – 5cm X 5cm sterile gauze pads
Not the shiny filled pads but the simple woven cotton
a new tube of vaseline
a bottle of Corsodyl or Tarodent mouth wash
5 -10 disposable diapers
5-10 new or freshly laundered cloth diapers. Preferrably, the larger more cheesecloth type , and not the smaller thicker type.
Baby wipes
orthodontic type pacifyer (NUK brand is good)
a pillow, pillow case and baby blanket
Cup for the wine- kiddush cup
EMLA topical anesthetic cream
red sweet wine