Cerec Inlab Israel
We have become one of only a few dentists with Cerec Inlab Israel.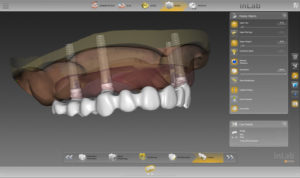 Cerec Inlab is the most sophisticated digital crown and bridge software on the market that is created solely for dental laboratories but we decided we wanted that degree of control over our lab results. Having a Cerec Inlab Israel makes us able to refine every bit of lab work with my own hands. What does Cerec Inlab Israel give us the ability to do?
Complete Control Over Every phase of making crowns and bridges.
The ability to manufacture bridges with no limitation on the length.
The ability to do the highest quality and esthetic  crowns.
Dramatically shorten turn around time.
The ability to make zirconia crowns and bridges in house.
Design of implant surgical guides
Digitally designed and produced temporary crowns.
individually designed impression trays.
designed removable appliances to be manufactures
Implant prosthesis design and manufacture.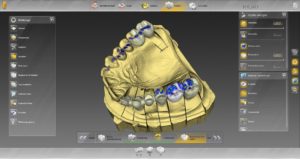 From the minute the case is scanned, we work virtually in order to design what we will be making. Let's take a full mouth rehabilitation. Where we will be designing and manufacturing 14 crowns.  The picture above shows such a restoration on  implants. We can clearly see the implants made translucent in the image. The design of this complicated case would have take the technician many hours to wax up each tooth in position and try to get an exact relationship to the implants. That is very hard to do. Now with Cerec Inlab in Israel, we can design in much less time and mill out the restoration with an exactitude that was non existent.
I have decided to take this step because i felt that I can get a better result than before by designing and milling my own restorations for you.