Cerec Blocks and staining
July 24, 2015
Dental Pain Relief
September 25, 2015
Implant esthetics
Dental implants have been in use successfully for the last few decades, and with great results. This article will be about  failures in implant esthetics.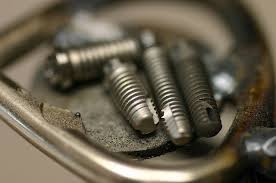 Placement Errors
Poor implant esthetics are a concern, particularly when the implant is placed in the front area of the mouth or even in the posterior section if the patient has a wide smile line. If the implant is placed too high or to low, this can cause all sorts of problems. The most common problem is exposure of the grey metal at the neck of the tooth. This issue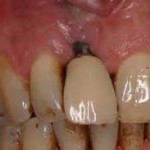 of implant esthetics is not an easy thing to overcome if the implant is poorly placed. One can see that poorly placed implant can caus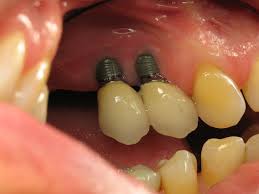 e dramatic esthetic problems. These implant have actually not been placed too far apically or coronally.
Another problem is poorly angled implants. This picture shows an implant that is jutting out of the mouth and will give us a very poor esthetic result.