Dentistry in Israel
Dentistry in Israel has improved dramatically over the past decade. In many ways, dentistry in Israel today is on par with or superior to the care available in the US and UK.
Dentistry in Israel
In recent years, all of the dental materials that US  and European dentists use, have become widely available in Israel. We have the added advantage of access to European and Asian products that never make their way to the United States. For example, we have an ultra-wide range of aesthetic materials, crown and bridge, and implants. Digital dental x-rays and all hi-tech, laser, and CAD-CAM dental technology is available. Jerusalem dentist, Dr. Ari Greenspan has been abreast of technology changes since opening his practice in Jerusalem.
Previous to the large Russian Aliyah of the early '90s, anyone with a valid dental license from any country could receive an Israeli Dental license
Since then, with the influx of  thousands of former USSR Olim claiming to be dentists, all dentists making Aliyah must pass a rigorous certification test to receive their Israeli licenses.
There are two dental schools in the country, although one is closing, and the curriculum is similar to most Western dental programs. For a decade now, dentists need not travel abroad to stay abreast of developments in the field due to excellent continuing education and famous international speakers coming to Israel.
All of that is the good news.
On the flip side, very few dentists in the country have an organized recall system that automatically alerts and reminds patients that it's time for their periodic exam and cleaning. Therefore, one must be careful not to let things slip and suddenly realize that two years have gone by without a cleaning and checkup.
Western Quality Dentistry In Israel
Generally speaking, the friendly service and the personal concern to which one is accustomed in Western countries can be difficult to find in Israel. Luckily for Olim, most of the towns that attract new immigrants from the West have a large percentage of Anglo-Saxon dentists who sometimes bring those traits with them.
Poor Quality Dentistry In Israel
Kupat Cholim Dentistry
Kupat Cholim Dentistry is a misnomer. When the Kupot realized that they could make money from dentistry, they opened national dental clinics under their names. In reality, this is not a Kupat Cholim service, but a private business run under the aegis of the Kupot Cholim. Therefore, a member of Clalit could go to the Maccabi dental clinic and pay for services. These services tend to be cheaper than at non-Kupah clinics but you get what you pay for – the quality is lower. They are high volume, low quality, cost-cutting clinics. Oftentimes, the dentists working there do so for lack of a better option, either due to their inexperience or to an inability to succeed elsewhere. The fees are also misleading. For example, an exam might be free or quite inexpensive, but if you add x-rays, a cleaning, and a flouride treatment, your Kupa visit can easily equal the cost of a private dental visit. Many patients of mine have have tried the Kupa only to return to my care.
Dental Insurance
As opposed to the US, dental insurance in Israel dentist tends to strongly favor the insurance company and not the client. Usually one must sign up for multiple years in advance, and the more expensive treatments, like crowns, are usually not covered for the first three years. So unless you're getting it as a benefit from your employer, I suggest not opting for dental insurance. Instead, I advise my patients to start their own savings plan, specifically to cover future dental expenses beyond bi-annual exams and
cleanings. If you find later on that your family has healthy teeth, take a nice vacation with the money.
Flouride
Unfortunately, Flouride  in the water is spotty at best.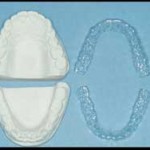 I recommend that you speak to your chosen dentist when you arrive, to determine whether your children should be taking flouride supplements.
Orthodontics


Though the quality of orthodontics in Israelcan be excellent, ortho tends to be expensive here. If you think your kids will need braces, start a savings plan for this too. If you're coming to Israel and your child began ortho treatment in the US or elsewhere, it can be difficult to find an orthodontist. Generally orthodontists don't like to take over in the middle of someone else's treatment plan. But it is possible to find a quality orthodontist who uses the same

techniques as your orthodontist back in the States.
Back to some good news:
Prices for dentistry in Israel, while still expensive (like dentistry everywhere in the world), are less in real dollar terms than prices in the US. Fillings in Israel range from 250-550 NIS, crowns range from 2500-4000 NIS. If you need a root canal, you're really lucky – they are about 1/3 the price of root canals in the US.
If I can be of any assistance in directing you to a competent dentist in the town you"ll be moving to, or if you have any other questions about dentistry in israel , please visit me at
www.greenspandental.com
or contact me at:  ari@greenspandental.com
or call Dr. Ari Greenspan, 972-2-679-8040.