Color in Dentistry
We use color  in dentistry everyday as we do esthetic white fillings as well as in crown and bridge. Color in Dentistry is critical to get  a single crown to match natural teeth and in order to do that we need to understand some basic color concepts to apply them to Color in Dentistry.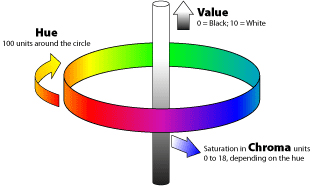 Colour as we know it is subjective. our eyes see a certain electromagnetic wavelength of light energy. Our eyes do not tell us what color each wavelength is, rather that information is sent to our brain and it is the brain that tells us what color ie. wavelength we are seeing.
Coloris composed of 3 components.  Hue, chorma and value. Hus is what we commonly call a color. For example, blue, orange green. Chroma is the intensity or richness of that color. It is what we might refer to when saying a color is intense or dull. Value is how light or darkness affects our perception of the color. SO any particular wavelength can have many different shades of perception depending on how much light there is. Color theory as it is called is explained in a 3d color wheel diagram.
In addition, teeth have other characteristics that flat color does not. Teeth have translucency, opalescence and fluorescence.  That is they have a glow to them. When we are trying to recreate a tooth in the dental lab we need to use all of these different components to make the crown fit seamlessly.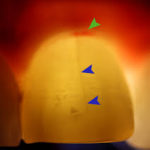 Adding to the mix of complexity is the external light source we view the teeth with. Natural light will give us the perception of one color. However, If you view the teeth with flourescent lights, we will percieve another color.
All in all Color in Dentistry is a complicated science, that must be understood to achieve the beautiful results we are able to get with today'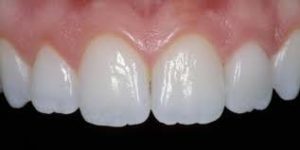 s modern materials.